Coaching and Consulting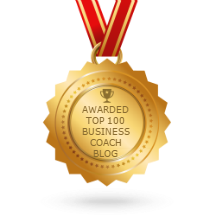 I'm Kathleen and I have been in your shoes. Life doesn't have to be this hard. Let me be your Partner in Property Management. Let me be your sounding board, the voice that says, "You can do this." Let me share the tried and true tools to get you to the life you want and deserve. To once again love the business you have put your blood, sweat, tears and endless hours into.
---
Video Blog
Visit our blog and find some great Santa Cruz Property Management information and education.
---
Classes
Landlording Made Easy
Classes are offered in the Summer & Fall.
If you are a landlord, or are thinking about becoming one, this class will provide you with the basics of managing real estate. Learn how to legally advertise, screen applicants, develop procedures and build excellent tenant relationships.
We will cover the ins and outs of a proper lease, the necessary addendum, and what you can and can't put into a lease. Know the documentation needed to protect you, the property and the tenant. We'll go over basic Fair Housing laws and legal requirements with tips and tricks to lead to an easier land lording experience.
Hope to see you there!
---